As an innovative publisher, we encourage authors to involve into the book publishing process, by providing more options to authors. We usually publish books in English and Chinese. However, we may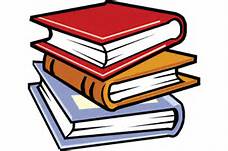 publish books in other languages, depending on the particular case.
Publishing a book is a big job, we argue you to discuss your plan with us as earlier as possible. Please contact: info@julypress.com
Submission and Publication Procedure
Author(s) should submit their manuscripts by e-mail to info@julypress.com

All manuscripts should be prepared in MS-Word format. The electronic submission is strongly encouraged, which could shorten the publication times.

Upon receipt of a submission, the editor will send an e-mail of confirmation to the corresponding author within three working days. If you fail to receive this confirmation, your submission e-mail may have been missed.

Upon acceptance of the book for publication, the author(s) will receive a notification email.

Authors may select services and options, and pay the service fee.

We/you arrange layout, page, and design, as well as print and delivery.
Fee Schedule
Items
Options
Fee
Notes

ISBN Registration

Mandatory

1000.00USD

Each additional format costs extra 500.00USD.

CIP Registration

Optional

500.00USD

CIP helps to promote books even before they are published.

English, Chinese, Malay and Tamil print publications only.

Proofreading

Optional

0.03USD per word

Clients may hire own proofreaders

Layout and page design/editing

Optional

0.01USD per word

20USD per image, figure, table

100USD for cover

Clients may hire own layout editors and designers.

Print

Optional

Contact us

Clients may hire own printers.

Our price is different from case to case.

Delivery

Optional

Contact us

Our price is different from case to case.